Remote, Virtual Learning For Extended Clinical And Healthcare Skills
With increased focus on the NHS and healthcare settings during the COVID-19 pandemic, there has been a spike in demand for extended clinical and healthcare skills training. In order to support the clinical development of both registered and non-registered support staff, we have designed a remote, virtual learning platform to deliver clinical and healthcare courses online.
In an effort to support acute hospitals during this pandemic, our customers have reported a need to upskill their workforce in areas such as:
Blood Glucose Monitoring
Insulin Administration
Nasogastric Tube Insertion
Naturally many care providers have reservations regarding the ability to deliver high quality healthcare courses online. We usually deliver our clinical skills training courses in person with a hands on approach. Care providers are therefore rightly reluctant to receive healthcare training via the traditional classroom teaching method however, we have designed an alternative teaching approach that incorporates the benefits of face-to-face learning, but is delivered remotely. This allows you to continue to upskill your workforce with essential skills whilst human interaction is limited.
All of our online clinical and healthcare courses meet the requirements and guidelines as set out by the CQC (1st April 2020). We are able to provide training to your workforce, in extended clinical and healthcare skills, via our remote, virtual learning technique.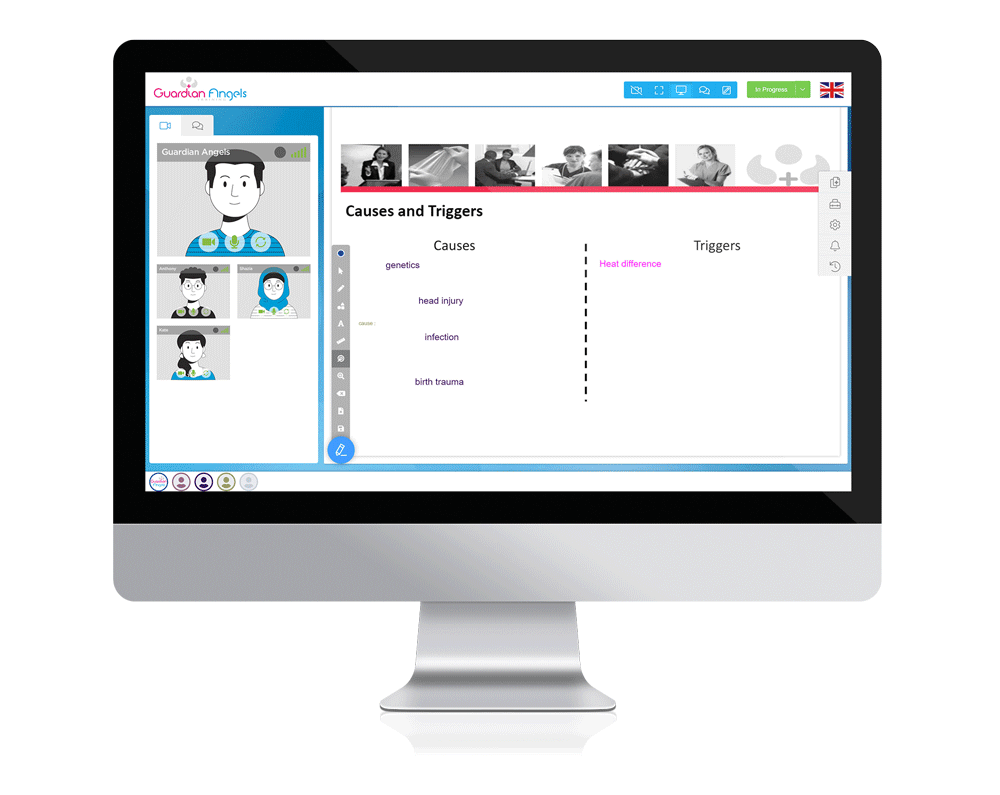 Our remote, virtual learning option provides many benefits of interactive and effective learning, including:
Delegates are able to access our virtual learning courses from any internet enabled device. From experience we have found that mobile phones, tablets tend to be the best devices as they enable their camera and microphone for full functionality
Nurse tutors and the course delegates have face-to-face contact remotely via our virtual classroom
Everybody involved is able to communicate by either voice or text in order to raise questions, receive instant answers, give more information or clarify queries
Course delegates are still able participate in many of the training activities via our virtual classroom
Convenience. All of our online healthcare and clinical skills courses are easy to join. We will share a link prior to the course. At the course start time, delegates simply need to click on the link; they will then have full access to our virtual classroom. No need to install additional software, everything is done online
As well as teaching and learning, our remote virtual training solution also offers electronic assessment. This means that delegates are assessed on their knowledge following their period of learning, ensuring they have achieved the course requirements.
For more information and to discuss the training needs of your organisation, get in touch.
*CQC Guidelines available at: https://www.cqc.org.uk/guidance-providers/adult-social-care/delegating-medicines-administration*